Visit our GitHub page to find out more about our current projects. Below you can find a list of our latest software.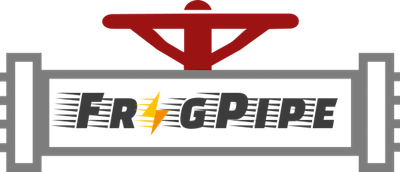 FragPipe is a GUI for a suite of computational tools enabling comprehensive analysis of proteomics data. It is powered by MSFragger, and includes the Philosopher toolkit for post-processing of MSFragger search results, FDR filtering, label-based quantification, and multi-experiment report generation. Crystal-C and PTM-Shepherd are included to aid interpretation of open search results. Also included in FragPipe are TMT-Integrator for TMT/iTRAQ isobaric labeling-based quantification, IonQuant for label-free quantification with match-between-run (MBR) functionality, SpectraST and EasyPQP spectral library building modules, and DIA-Umpire SE module for direct analysis of data independent acquisition (DIA) data.

MSFragger is an ultrafast database search tool that uses a fragment ion indexing method to rapidly perform spectra similarity comparisons. On a typical quad-core workstation, MSFragger is able to perform open searching (500 Da precursor mass window tolerance) in under 10 minutes for a single LC-MS/MS run. It is implemented in the Java programming language and is available as a standalone JAR.
Kong, A. T.; Leprevost, F. V.; Avtonomov, D. M.; Mellacheruvu, D.; Nesvizhskii, A. I. MSFragger: Ultrafast and Comprehensive Peptide Identification in Mass Spectrometry-Based Proteomics. Nat. Methods 2017, 14 (5), 513–520.

Philosopher is fast, easy-to-use, scalable, and versatile data analysis software for mass spectrometry-based proteomics. Philosopher is dependency-free and can analyze both traditional database searches and open searches for post-translational modification (PTM) discovery.
Leprevost, F. V.; Haynes, S. E.; Avtonomov, D. M.; Chang, H. Y.; Shanmugam, A. K.; Mellacheruvu, D.; Kong, A. T.; Nesvizhskii, A. I. Philosopher: a versatile toolkit for shotgun proteomics data analysis. Nat. Methods 2020, 1-2.
PTM-Shepherd automates characterization of PTM profiles detected in open searches based on attributes such as amino acid localization, fragmentation spectra similarity, retention time shifts, and relative modification rates. PTM-Shepherd can also perform multi-experiment comparisons for studying changes in modification profiles, e.g. in data generated in different laboratories or under different conditions.
Geiszler, D. J., Kong, A. T., Avtonomov, D. M., Yu, F., Leprevost, F. V., & Nesvizhskii, A. I. PTM-Shepherd: analysis and summarization of post-translational and chemical modifications from open search results. bioRxiv 2020.07.08.192583.
TMT-Integrator extracts and combines channel abundances from multiple TMT or iTRAQ-labeled samples. It takes PSM tables generated by Philosphor as input, and generates quantification reports at the user-specified levels. TMT-Integrator currently provides four quantification options: gene, protein, peptide, and modified site levels. TMT-Integrator is included in FragPipe for complete analyses of isobaric labeling experiments.
IonQuant is a label free quantification tool for both ion mobility (timsTOF) and non-ion mobility (e.g. Orbitrap) data. It supports matching-between-runs (MBR) as well as isotopic chemical labeling. IonQuant is included in the FragPipe user interface.
Yu, F., Haynes, S. E., Teo, G. C., Avtonomov, D. M., Polasky, D. A., & Nesvizhskii, A. I. Fast quantitative analysis of timsTOF PASEF data with MSFragger and IonQuant. Mol Cell Proteomics 2020, 19(9), 1575–1585.
While MSFragger can be used in FragPipe or as a stand-alone search engine, MSFragger can also be used as a processing node in the Thermo Scientific Proteome Discoverer (PD) environment. We also provide PeptideProphet (via Philosopher) as part of the PD processing node, enabling downstream processing of MSFragger search results in PD using either Percolator or PeptideProphet.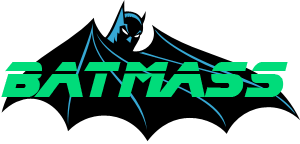 BatMass is a mass spectrometry data visualization tool. It was created to provide an extensible platform, providing basic functionality, like project management, raw mass-spectrometry data access, various GUI widgets and extension points.
Avtonomov, D. M.; Raskind, A.; Nesvizhskii, A. I. BatMass: A Java Software Platform for LC-MS Data Visualization in Proteomics and Metabolomics. J. Proteome Res. 2016, 15 (8), 2500–2509.